Engineering
Sicuremote
The 1° fall arrester
patented for bridge-cranes.
The 1°
fall
arrester
for bridge
cranes
Sicurlive Group has manufactured and patented the first retractable fall arrester, mountable on every bridge crane. The device uses a ground-breaking radio system which allows the connection to the bridge crane inhibiting it during its usage.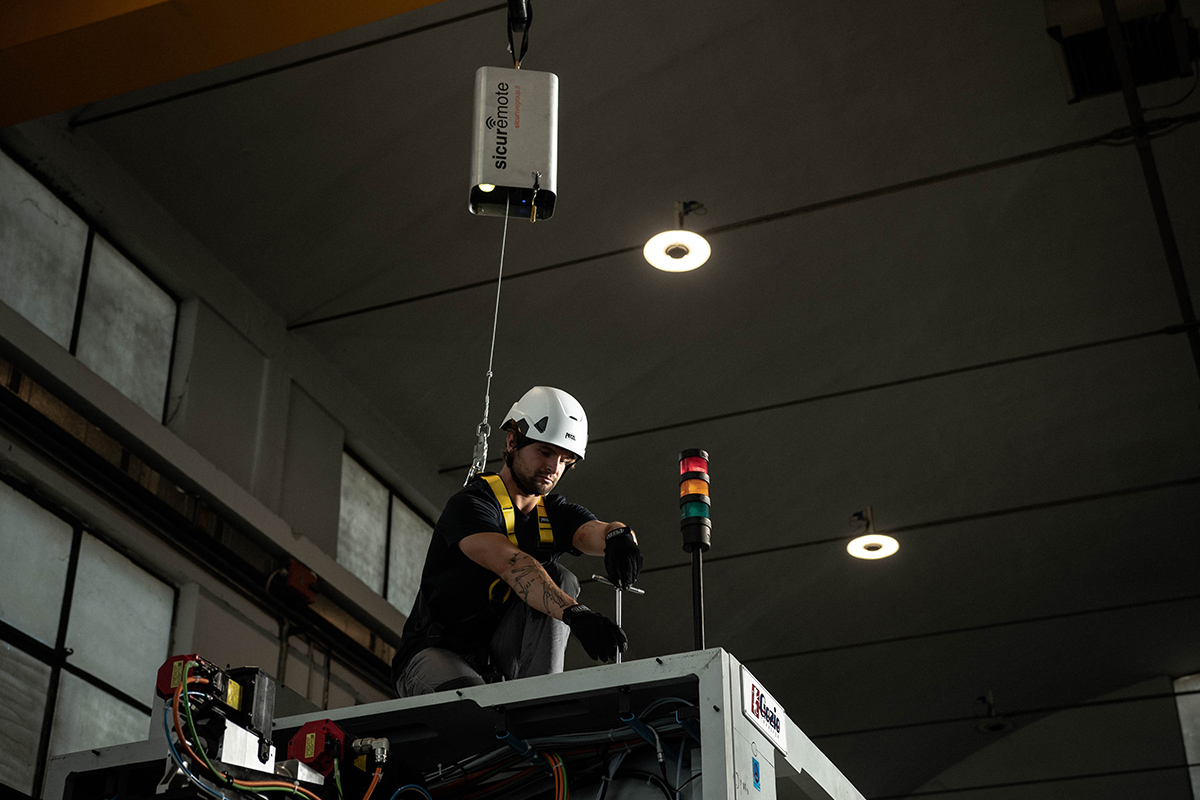 The impossible is now possible.
Years of research and development to resolve the impossible. Now, thanks to Sicuremote, the bridge crane is your fall arrest system.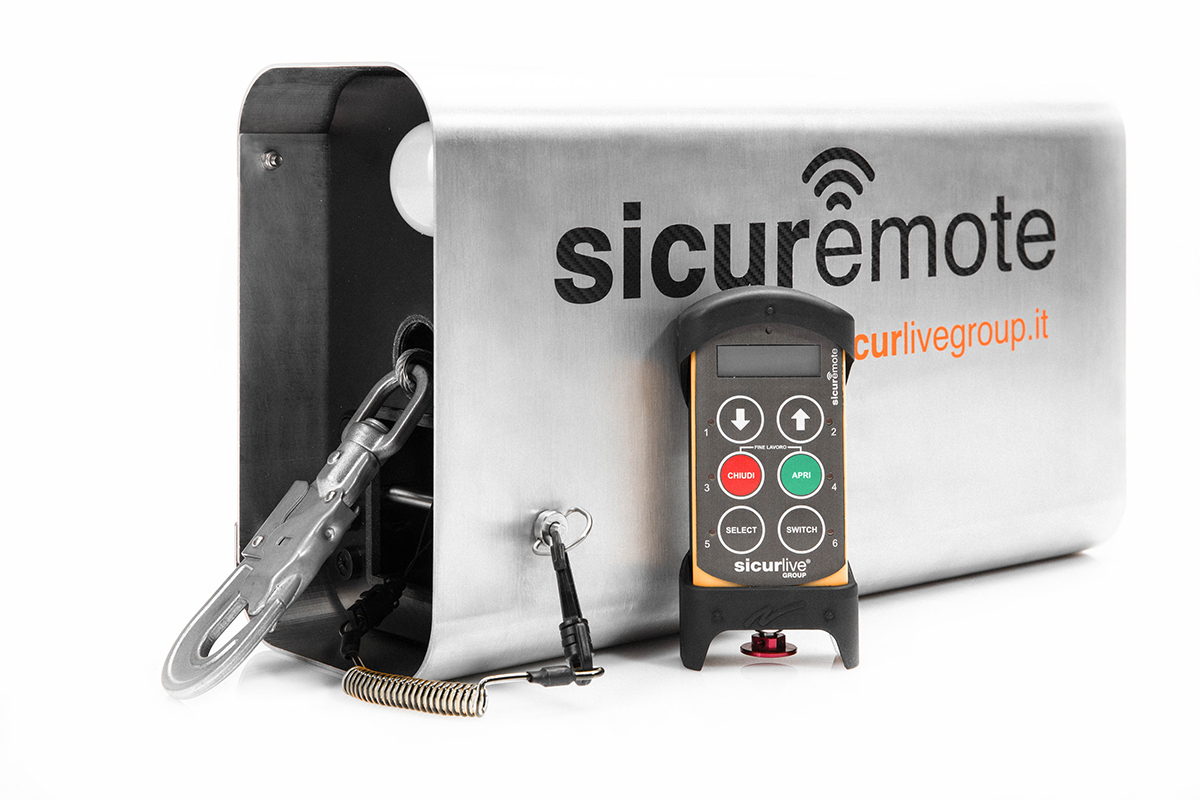 Innovative radio system.
Sicuremote instantly inhibits the bridge crane, which "becomes structure".
One-of-a-kind. No compromises.
Access is always safe. Application is ultrafast. The fall arrester is everywhere.
Life hanging by a steel thread.
CHARACTERISTICS
And these are not just details.
CE device
UNI EN 360 device – cable lenght 10 m
PLe SIL3 Radio Device with 2.4 GHz frequency
Activation via Radio-control
Activation via Personal Code (customisable)
Up to 14 bridge cranes connected to only one device
Usable by one operator
Interchangeable lithium battery (2 batteries provided)
Safety Level up to cat. 3-4
IP67 Trolley Suitcase for kit transportation (optional)
Up to 14 bridge cranes controlled with 1 Sicuremote. Safety has never been so easy.
You can have it
and you can also
resell it,
learn how.