Covid-19 doesn't joke,
we neither.
Covid-19 anticontagion and rescue
Supervision and emergency service for anticontagion safety and Covid-19 rescue.
Service for SPP (Prevention and Protection Service) company facilities
Technicians specialised in health and safety on workplaces capable of supporting the SPP (Prevention and Protection Service) facilities directly at the production plants, in the supervision of specific anticontagion procedures and protocols required by the Government.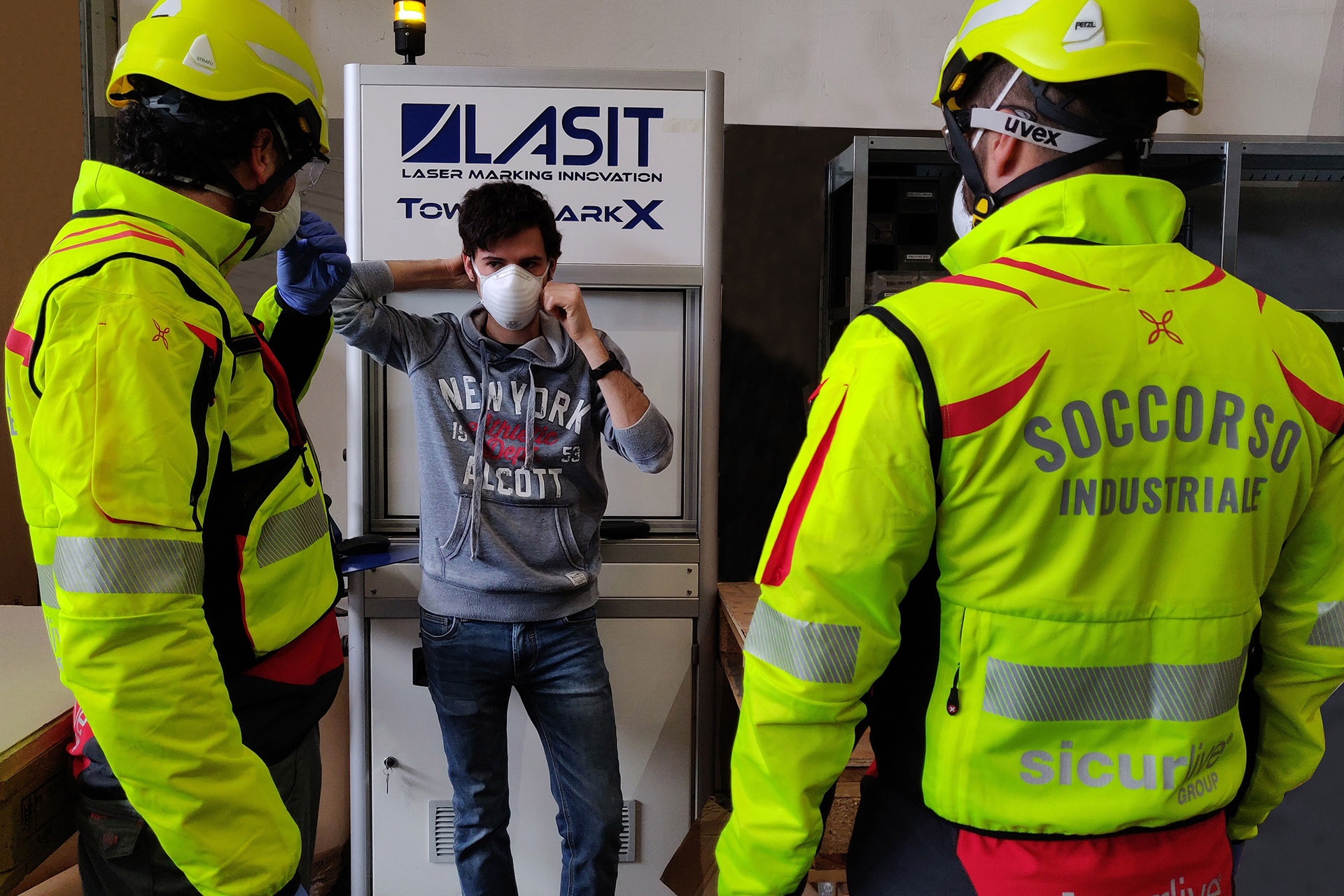 Support to the company prevention and protection service
Monitoring and train workers to the proper use of personal protective equipment and in the enforcement of specific anticontagion procedures, integrated training and reporting.
BT>37,5°
Supporting and assisting corporate structures in case of isolation of potentially infected personnel.
Granting worker's privacy and dignity.
In compliance with the shared protocol on regulation of the measures for contrasting and containing of the spread of Covid-19 on workplaces.
Focus
Concretely enforcing the correct regulation to guarantee social distancing (moments of pause and canteen shifts).
Intervene with competence in case of accident / illness (also in case of suspected Covid-19) with anticontagion protocols and in complete safety.
Body temperature detecting
Monitoring body temperature detection operations before entering the company.
Once defined the "Safety Protocol" with the Client/Company, the Sicurlive Group Team supports the personnel in charge of the management and the organisation of the activities linked to the obligations regarding health and safety.
The service can have a variable duration, from a single day to the constant presence, and it's developed together with the client based on the company necessities.
Who performs the service?
The Technicians of Sicurlive Group Industrial Rescue Department, with adequate knowledges and experience on the field for the juridical, regulatory and technical aspects regarding: health and safety on workplaces, training and coordination of risks prevention and protection activities.
QUALIFICATIONS
Sicurlive Group Technicians have the qualifications:
Health and Safety Manager Qualification
Safety Coordinators in Construction Sites
Industrial rescue Specialists
Work at height specialists
Work in confined spaces or environments suspected of pollution specialists
Covid-19 doesn't joke,
we neither.